Founded in the 1990s to address the lack of healthcare access in South Central Los Angeles, UMMA Community Clinic has become a one-stop health and wellness center for many in the neighborhood. Uniquely, UMMA is the first clinic established by American Muslims, and serves people of all faith traditions, regardless of ability to pay. ESC spoke with Adel Syed, CEO of UMMA Community Clinic, who recently completed a Leadership Coaching engagement with Francine Moskowitz, his dedicated ESC consultant.
Just prior to his time working with Francine, Adel successfully made the leap from Chief Operating Officer to CEO of the organization. Adel and Francine virtually met with ESC Development and Communications Coordinator Carla and ESC Intern Lauren, to talk about their journey so far.
Carla: Adel, what did you hope to get out of Leadership Coaching with ESC, what were the skills you were hoping to gain?
Adel: In my own leadership journey, I've often found that the best way to gain expertise and knowledge is by working with a mentor who has dealt with those issues firsthand. For me, it was great to work with someone like Francine who has a wealth of knowledge and experience in dealing with high stakes environments and building culture in organizations.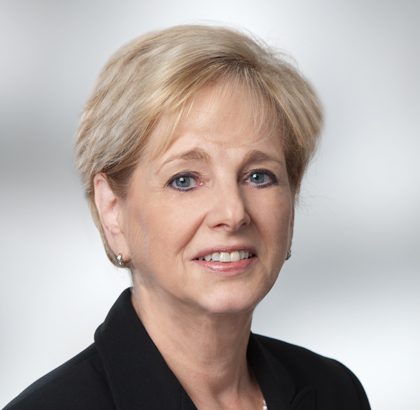 Francine: I've spent my entire career in healthcare, so this was a special assignment for me. I was impressed by the mission-driven objectives of UMMA. An early goal was supporting Adel's professional growth and confidence as he made the leap into his new role as Executive Director. It was a wonderful opportunity to contribute to an inspiring organization and an obviously bright, talented and committed new CEO.
Adel: What I really appreciated in my relationship with Francine was having someone with the healthcare background who understood funding, relationships, and other unique features of the sector. One challenge and opportunity I faced was working with the board of directors and continuously learning how to build consensus. Once again, Francine was able to provide perspectives and feedback that came with years of experience in the field.
Carla: Adel, can you explain the history of UMMA and how that has set the tone for the organization's work today?  
Adel: UMMA was started by a volunteer group of students who really wanted to make a difference in South LA, saying, 'We're going to do what's best for the community when it's best for the community, and we're going to let community leaders lead that conversation for us.' That's why for the last 25 years, our path has been deepening our services in our local community, rather than expanding those services to other geographical areas. That idea has also allowed us to expand our services beyond the four walls of our clinic, including establishing a second location within our local service area. Our Fremont High School site includes both a Student Leadership program, exposing students to healthcare careers at an early age, and a food distribution program that gives close to 50,000 pounds of fresh fruits and vegetables to the community every month. The social determinants of health, including access to healthy eating, are so important to the wellbeing of families in our community.
Lauren: As you began your journey with ESC, what were your biggest priorities and how has the program helped you make steps towards those goals?
Adel: Coming into the program, I looked to gain more skills around adapting from managing to leading. I've managed people for a long time but leading them would require me to tap into a different skill set. In one of our sessions, Francine told me that making the necessary changes in a healthcare organization is like steering a ship. It takes a while for everything to move, but you have to set the tone, continuously build that culture, and make decisions upfront that you know will potentially not pay dividends two or three years down the line. That perspective has been extremely helpful.
Lauren: Francine, what were things that you want to bring to new and emerging leaders, such as Adel, that you were also able to achieve through this project? 
Francine: I would say it's supporting a new or recent nonprofit leader, as they gain the experience and confidence they'll need to be successful in their executive roles and their careers. I like the idea of working with someone who has that vision and just needs some support and guidance to make it happen. It was satisfying and exciting to watch Adel's many successes.
Carla: When did you first start to see a change in how your leadership coaching work with Francine was impacting your role as a leader at UMMA? 
Adel: Francine helped coach me through a tough executive team member transition. Her ability to share her own experiences while also reminding me to keep looking at the bigger picture was welcomed advise. Often when we are starring a situation right in the face or dealing with a difficult decision, an experienced outsider perspective helps provider broader context.
For me, that was a turning point working with Francine. She helped me realize that it's okay to say you don't know something, but you can figure out the right answers. I was amazed at how my relationship with the Board of Directors has evolved since.
Lauren: Francine, what did you take away from your consulting sessions with Adel that you did not expect, and, Adel, what did you take away from the program that you did not expect to learn?
Francine: I think the word that captures it is "inspiration." It was very satisfying to observe what Adel and UMMA have accomplished.
Adel: It was learning that leadership and its evolution is truly a life's journey. Francine taught me that it's okay to slow down and to spend as much time learning from the losses as you are celebrating the wins.
Carla: How have the skills you've learned through your work with Francine helped you and the clinic face the challenges brought by COVID-19? 
Adel: I am witnessing firsthand how COVID-19 has exacerbated some of the other health disparities that already exist in communities of color. The impact of COVID-19 also reiterated some of the lessons that Francine and I talked about and brought to light some of the patience you need to have while working with staff. It's taught me to be more flexible, and I think it's made for a stronger staff and organization.
Lauren: Francine, as you undertake projects with clients who confront different challenges, what supports do ESC and your fellow consultants provide to you? 
Francine: I've been a consultant with ESC for five years. My closest friend of 40 years has been a consultant with ESC from the very beginning, so as soon as I retired, I knew this is what I was going to do, and I was already excited about it. I really enjoy the people I've met, people from all industries who are motivated by the same interests in giving back and working with nonprofits to contribute to their success.
Adel: UMMA's Chief Medical Officer, Dr.Yohanna Barth-Rogers is also being coached by a wonderful ESC consultant. It's been tremendously helpful to talk with my senior staff about their leadership journey as well. Having a peer within an organization who is also receiving the same level of quality coaching from ESC has really helped us both tackle the challenges we're facing and communicate those challenges to one another.
Carla: What would you like to share with ESC's funders and donors who make ESC's accessible programs possible? 
Adel: I just want to convey my gratitude to ESC for making quality of coaching so accessible for nonprofits. It allows nonprofits to work through challenges and difficult situations with thoughtfulness and the ability to grow their organizations. Ultimately, I feel like the work that ESC is doing is continuously changing communities as well. They're supporting leaders who are on that frontline and continuing to make change, and without that, we don't have leaders in the community to push forward areas that need to be improved upon.