Executive Directors Leadership Institute (EDLI)
Executive Directors Leadership Institute
The Wells Fargo Executive Directors Leadership Institute (EDLI) is a 12-month leadership coaching program designed to help both new and experienced Executive Directors transform their leadership, strengthen their network and guide their organizations toward long-term sustainability.
This program provides dedicated one-on-one coaching, peer learning and comprehensive training, which helps nonprofit leaders turn their visions into reality. It is the only program designed exclusively for nonprofit Executive Directors in our region that combines long-term coaching and training.
The program begins January 2020!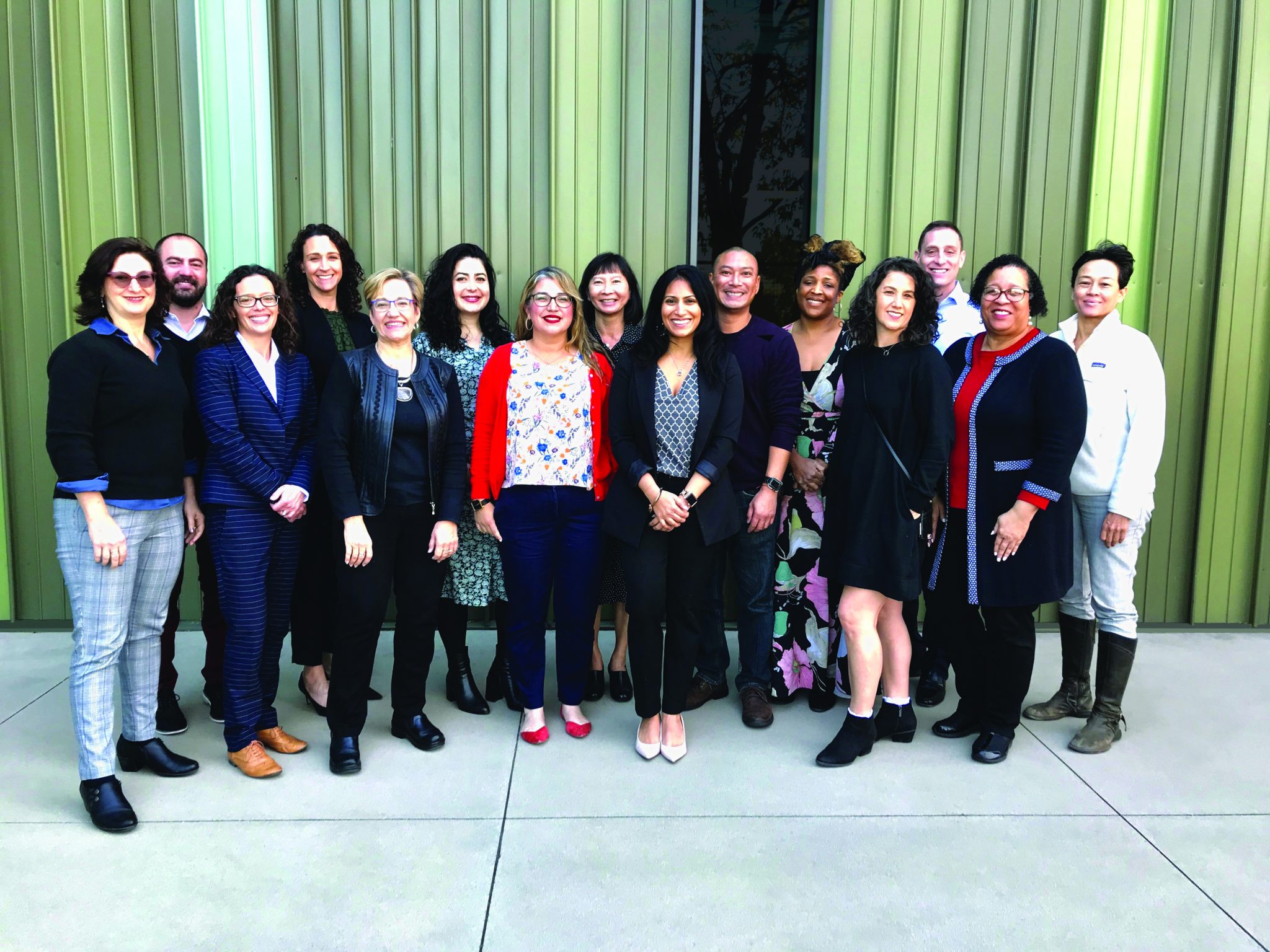 What You'll Get
One-on-one coaching with a highly-trained, executive-level consultant who will serve as your leadership coach for 10 months

 

Interactive peer learning and networking opportunities with a cohort of fellow Executive Directors

 

40+ hours of professional development/training sessions over a 10-month period that will consist of expert instruction and comprehensive training topics to help you lead your nonprofit.
What You'll Learn
EDLI will give you practical tools and strategies to build critical leadership skills and transform the effectiveness and impact of your organization.  
Topics for EDLI 2023 include: 
Shaping and sustaining your organization's culture

 

Managing your board strategically

 

Shifting the politics of your nonprofit

 

Leading fiscal accountability and responsibility

 

Building a stronger development team comprised of both your board and staff

 

Deepening your organization's commitment to diversity, equity, and inclusion

 

Developing your staff

 

Planning for organizational succession and leadership continuity

 

Leveraging your emotional intelligence to lead strategically

 

Implementing Executive Director performance evaluation

 

Additional discussion topics may be customized based on the input of the cohort and based on its evolving needs over the course of the year.

 
What sets EDLI apart?
Coaching: 

You will be

matched

with one of our consultants who will serve as your leadership coach for 10 months. As your thought partner and coach, your consultant will listen to your specific organizational needs, help you identify opportunities and solutions, and support you as you complete the program.  Past participants who have taken advantage of more than 40 hours (approximately 2 sessions per month) of coaching throughout the year often report the biggest transformation in their leadership approach.

 

Peer Learning:

You will join a cohort of fellow nonprofit leaders to build a supportive and confidential forum in which to share knowledge and personal experience, develop peer coaching skills and explore new strategies for dealing with challenging situations. Together, you will learn how to leverage your emotional intelligence to lead your organization and staff to better fulfill your mission.

Intentional social pods are created for you to build closer connections

to

colleagues. 

 

Class Training: You will explore comprehensive leadership topics and strengthen your nonprofit management skills through a series of workshops that will cover the topics listed above. Through presentations, facilitated discussions, and interactive exercises with real world applications, instructors with subject matter expertise and nonprofit experience will help create a dynamic learning environment for you and your cohort. These lectures will be led by a group of instructors from diverse backgrounds and expert knowledge about nonprofit management.

 
Meet Your EDLI Lead Instructor
Non-profit management expert Janet Schulman will lead you through the curriculum. Janet is a recognized leader in the nonprofit sector with more than 30 years of experience in executive positions. She served as the Founding Executive Director of Big Sisters of Los Angeles and as the CEO of Special Olympics Southern California. She holds a MSW from Boston University and a MPA from University of California, Los Angeles.
Program Fees
Special rate thanks to our generous program sponsors. 
Fees will be due after acceptance into the program. 
Early bird fee $1,800/participant  

 
General deadline fee $1,950/participant 

 
The full program value of $5,750 has been partially underwritten by our generous sponsors. 
Application
Apply now through our online form below or contact staff with any questions:  
Meghan Maloney,

Associate Director of Volunteer

s

and Cohort Programs

,

at

[email protected]

 

or (213) 613-9103 x119

 
Program Starts February 2023 
Upon receipt of application, you will be contacted to schedule a virtual interview. 
Sessions
If public health guidelines permit in-person gatherings in 2023, we may shift to an in-person format or a hybrid of both in-person and virtual. Virtual sessions will be about 4 hours in duration and will take place between 9:00 a.m. and 1:00 p.m. on Zoom; in person will include a breakfast and lunch, and will end at 3:00 p.m.  Any in-person sessions that may occur will be held at The California Endowment building in downtown Los Angeles.  
Wednesday, February 8, 2023

 

Wednesday, March 15, 2023

 

Wednesday, April 19, 2023

 

Wednesday, May 10, 2023

 

Wednesday, June 14, 2023

 

Wednesday, July 12, 2023

 

Wednesday, September 13, 2023

 

Wednesday, October 11, 2023

 

Wednesday, November 8, 2023

 
Questions? Want to Know More?
For more information, please contact Meghan Maloney, Associate Director of Volunteers and Cohort Programs, at [email protected]
2019
Arlington Garden in Pasadena
Art Share Los Angeles
Connections for Children
Coro Southern California
Extraordinary Families
InsideOUT Writers
Los Angeles Gay and Lesbian Chamber of Commerce
MOSTe
South Central LAMP
Union Station Homeless Services
Urban Community Outreach
VIP, Inc.
West Hollywood Community Housing Corp
Youth Business Alliance
YWCA San Gabriel Valley
2018
The Achievable Foundation
The Arc Los Angeles & Orange Counties
Camp Ronald McDonald for Good Times
CASA of Los Angeles
Centinela Youth Services, Inc.
Chai Village LA
GrowGood Farm
Harbor Community Clinic
Partners for Pediatric Vision
Rainbow Services
SPIRITT Family Services
Su Casa – Ending Domestic Violence
Synergy Academies
Urban Peace Institute
Viver Brasil Dance Company
A Window Between Worlds
2017
Community Corporation of Santa Monica
Family Promise of the Verdugos
Grandparents as Parents
Instituto de Educación Popular del Sur de California (IDEPSCA)
Invertigo Dance Theatre
The Jeffrey Foundation
Jewish World Watch
Los Angeles Latino Chamber of Commerce
Network for Teaching Entrepreneurship (NFTE) Greater LA
Odyssey Charter School
Partnership Scholars Program
PLUS ME Project
The Promises Foundation
St. Baldrick's Foundation
Taking the Reins
2016
Coro Southern California
The Guidance Center
Launch Productions Inc.
Los Angeles Conservation Corps
Los Angeles Food Policy Council
Matrix Institute on Addictions
NewGround: A Muslim-Jewish Partnership for Change
North Valley Caring Services
Outfest
PATH Ventures
Reading Opens Minds
Student Debt Crisis
Sustainable Works
Youth Speak Collective
What do our EDLI graduates say?
"Through EDLI, I was able to save my career! I refocused on what was important and have regained my passion and energy as a leader. Now, I am confident in guiding Achievable towards a new era of innovation."
"I was able to navigate my first year as ED with ease and grace largely thanks to EDLI and my coach!"
Want more EDLI testimonials?
Hear firsthand from EDLI participant Anne Miskey, Chief Executive Officer of Union Station Homeless Services!